The Cotswolds is a special place to live, work and visit.
From the rolling hills, to the dramatic rise of the escarpment, and the historic towns and villages, there really is something for everyone. The Cotswolds has a thriving business community and is home to a resident population of 150,000 people. Tourism is an important part of the economy and we are proud to welcome 23 million day visits every year. However, all of this activity puts pressure on our distinctive landscape, wildlife and heritage – the things that make the Cotswolds special.
The Caring for the Cotswolds grants scheme is a way for businesses and people to give something back to ensure the environment is taken care of. We do this by using donations to support projects that conserve vital habitats and species and protect our heritage so it can be enjoyed by future generations.
We also want residents and visitors to enjoy the fantastic landscape. We do this by using donations to support projects that improve access, such as footpaths, and education and interpretation so that people can learn about the environment and our rich history.
Business membership
We welcome all businesses to join us. The more businesses that get involved, the more we can do to ensure the Cotswolds National Landscape is taken care of. Becoming a member will boost your green credentials with customers and shows that your organisation supports the environment. Support us and help shape the future of the Cotswolds. In return, you will receive:
A quarterly update on the projects supported by the scheme
Your business will be included on our website with a link back to your website
Posts on our social media accounts to acknowledge donations
Acknowledgement on the Cotswold Tourism website through the award section
Ad-hoc opportunities for further publicity through press releases and media contacts
For more information, download our "Guide for participating businesses" or contact James Webb, Partnerships and Fundraising Lead james.webb@cotswolds-nl.org.uk
Thank you
Thriving wildlife, protected heritage and improved access to the countryside – we've achieved this together thanks to the donations from our members. A massive thank you to all of our members, acknowledged here:
Cotswold Discovery Trail  – Treasure Trail adventures following the clues to discover the Cotswolds
Cotswold Farm Park  – Established in 1971 as the home of rare breed conservation, Cotswold Farm Park offers a fun-filled family day out
Cotswolds Distillery – An award winning distillery producing whisky and gin set in the beautiful North Cotswolds.
Gloucester Services – A family-owned motorway service station with an award-winning building, Farmshop & Kitchen, and values built around giving back to the community.
Go Cotswolds – Small-group day tours of the Cotswolds
Heath Farm – Five award-winning luxury self-catering holiday cottages, set in 70 acres of meadow and woodland
StayCotswold – Holiday Cottages and Homes in the Cotswolds
The Relish Group – A specialist Events Catering Company who also operate a selection of bars, cafes & restaurants across the Cotswolds.
UNMISSABLE England – bespoke experiences in England's protected landscapes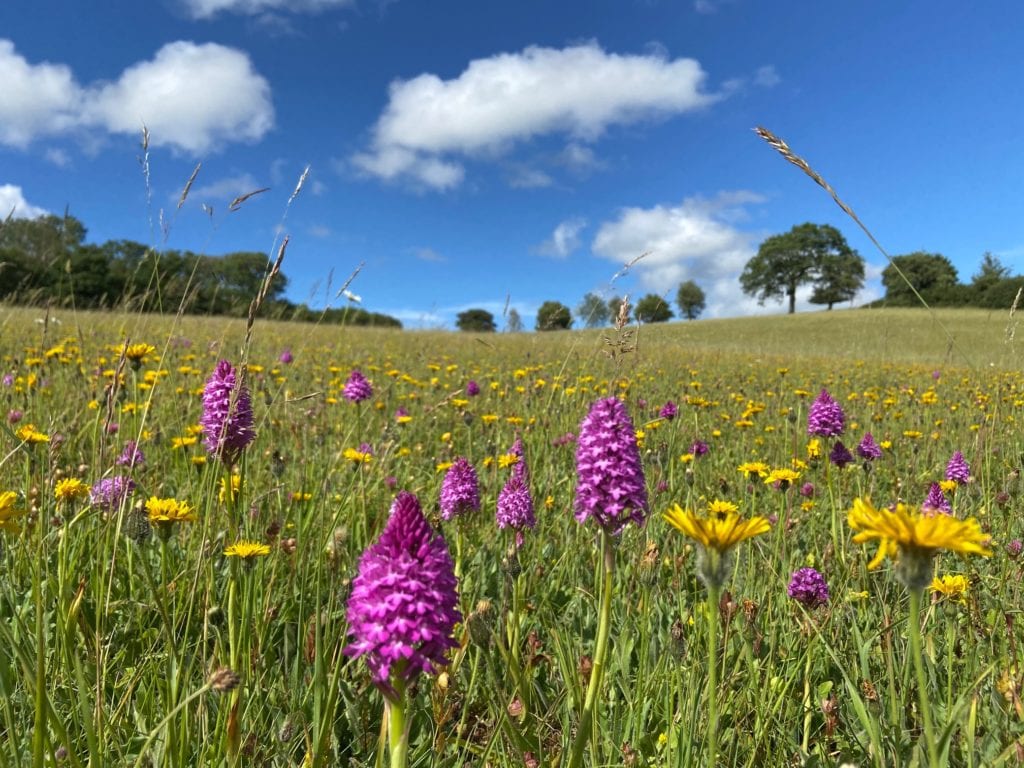 Wildflower grassland © Anna Field