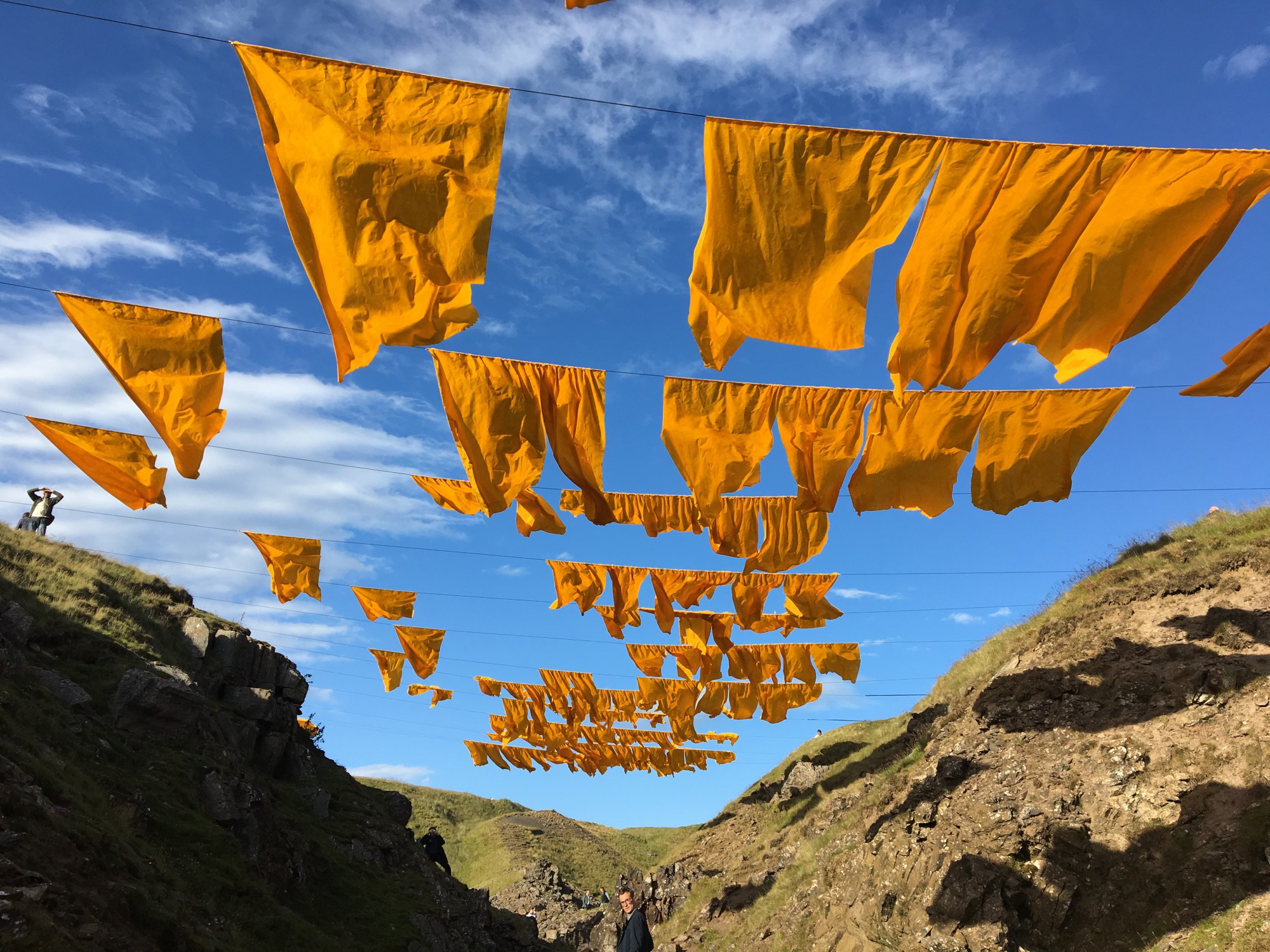 'Hush' in the North Pennines, Steve Messam, image courtesy of North Pennines AONB
In 2021, our Board adopted the National Association of AONB's Art in the Landscape Strategy, signalling a commitment to forging stronger links with art organisations in the Cotswolds.
Nature, wildlife, and the landscape have been inspiring writers and artists for generations. It's well known that being in nature provides huge benefits for our physical and emotional health, and it sparks imagination. By experiencing creativity, arts, and culture in the context of the environment, we can also broaden our understanding of many of the challenges we face – including climate change and the loss of biodiversity.
Art in the Landscape is an exciting project run jointly by the National Association for Areas of Outstanding Natural Beauty (NAAONB), and the national network of AONBs.
Each of us has our own personal relationship with our most cherished landscapes. We interpret and bring meaning to them according to our previous experience and interests. Landform becomes landscape when we interact with it and its layers of nature, culture, heritage. The arts bring a new dimension to this and give us the opportunity to connect in new ways. They can offer an invitation for people to connect with these special places, which are protected by the nation for everyone.
The future
We welcome conversations with like-minded artists and arts organisations who would like to work with us as part of the Arts in the Landscape programme. Please contact alana.hopkins@cotswolds-nl.org.uk if you have an idea you would like to discuss.
---
Events
Watch this space for upcoming events, happenings, and updates.