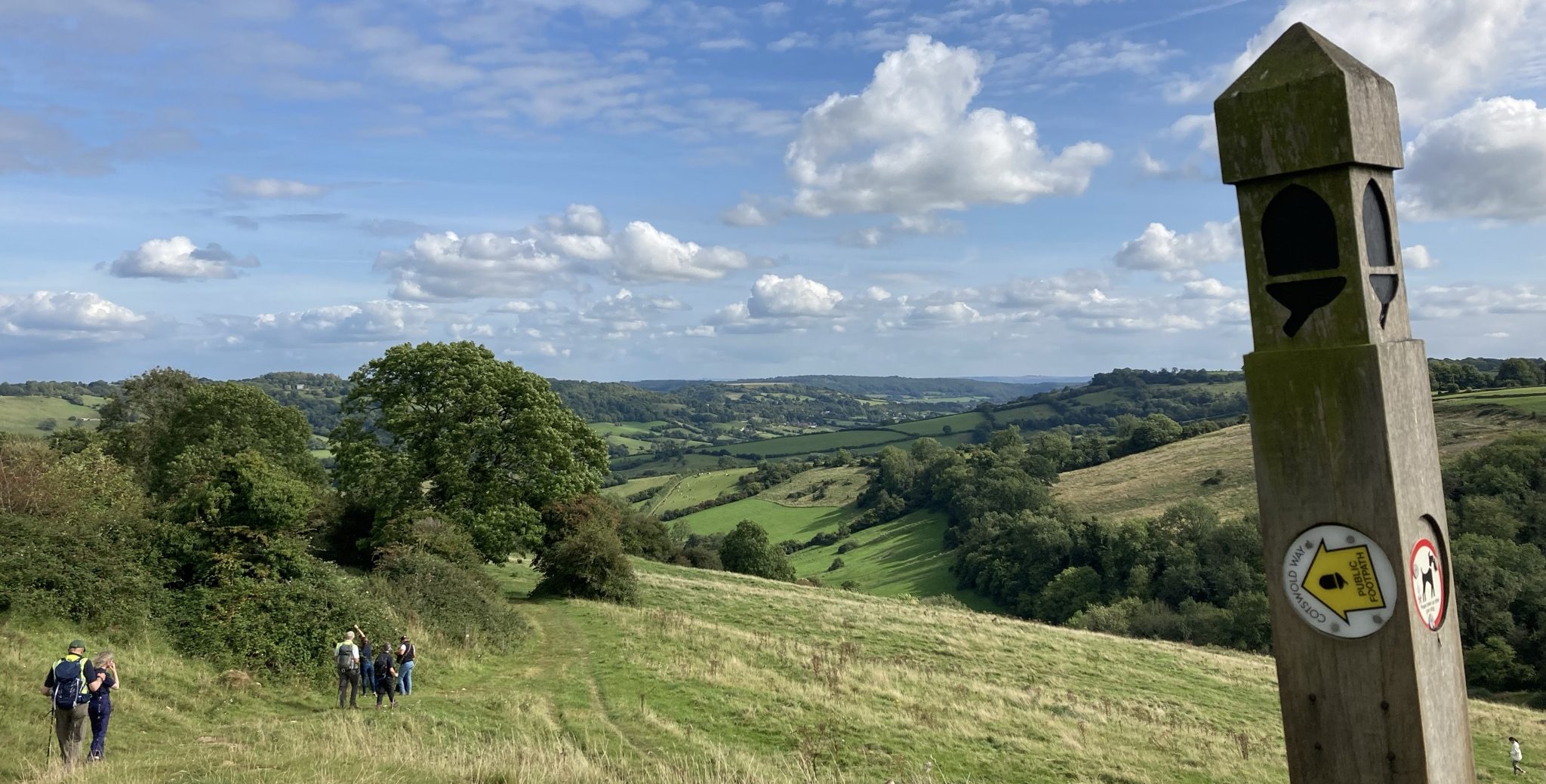 Our partnership with the Cotswold Way Association

The Cotswold Way Association (CWA) is a charity created in 2016 by volunteers from the Cotswold Voluntary Wardens and the Ramblers. Their aim is to ensure the best loved trails in the Cotswolds do not fall into disrepair.
The CWA commissions work to maintain and improve routes, and wherever possible, the work is carried out by local volunteer organisations and funded by the CWA. With a backdrop of cuts in public spending and resources, the CWA operates as a no frills, low cost operation – they spend money where it needs to be spent – on the trails. The CWA engages with users to identify possible trail improvements over and above the basic maintenance requirements.
By supporting the Cotswold Way Association, and the work they do in partnership with us and our voluntary wardens, you are helping to look after one of the greatest assets of the Cotswolds. One of the most popular long distance routes in the UK, the Cotswold Way offers a huge variety of walking and exploring experience. From spectacular views, to woodland glades and ancient trees, to quintessentially 'Cotswold' towns and villages, the 102 miles of Cotswold Way is a unique and treasured part of this landscape. For more information on becoming a member of CWA, donating, or just to find out more, visit their website here.
Fundraising and merchandise sales
In 2021, the CWA launched their online shop, selling a range of charming Cotswold Way items – completion badges, limited edition posters and books, canvas totes, and much more.
In 2022, the CWA published The Cotswold Way Companion: an insider guide in both eBook and paperback formats and are developing a series of Audio Guides based on The Companion's ten stage chapters.