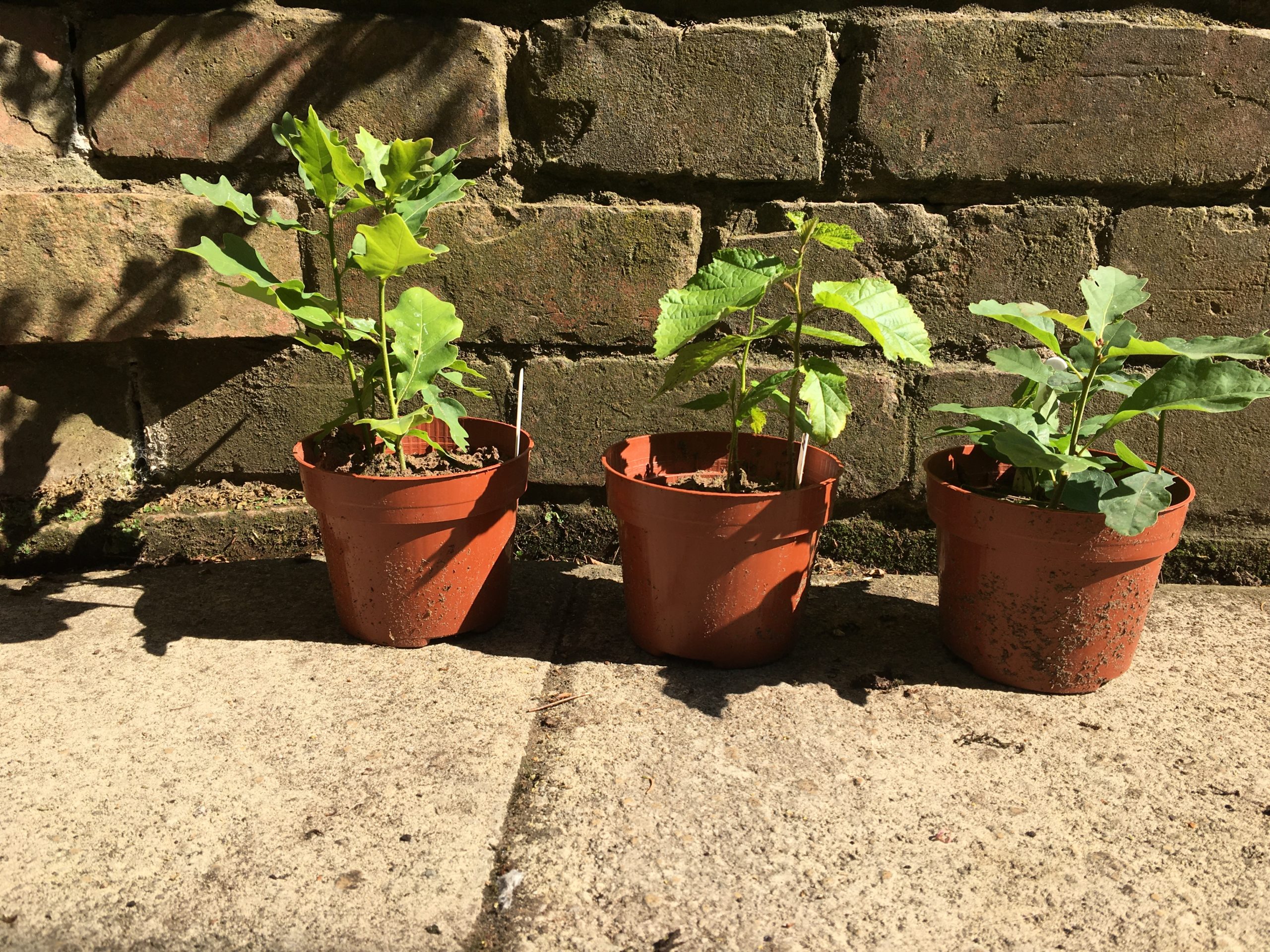 Volunteers plant 1,100 trees in just two months
A campaign to replace some of the thousands of Gloucestershire trees being decimated by ash dieback has reached its halfway point in just two months.
BBC Radio Gloucestershire's 'Ourboretum' project called on volunteers to grow saplings at home, which will then be planted outside in the winter of 2021/22.
And green-fingered volunteers leapt to the challenge, planting 650 acorns, 200 beech mast and 270 hazelnuts since late July. They will grow into oaks, beeches and hazels respectively.
Those getting involved in Ourboretum include:
A family-run coach company getting staff involved as 'a symbol of new beginnings'
A couple who collected 26 acorns as they celebrated their 26th wedding anniversary
A Forest of Dean gardening group growing 50 trees
A woman growing a tree in memory of her mum
A mother inspired by her daughter who gave away acorns as favours on her wedding day
BBC Radio Gloucestershire breakfast presenter Mark Cummings said: "What a phenomenal response! Ourboretum is showing just how important the great outdoors is to Gloucestershire folk.
"If our amazing volunteer army carries on like this we won't just hit the 2,020 target – we'll smash it."
According to the Woodland Trust, 95% of British ash trees will vanish over the coming years because of ash dieback, an incurable disease. Gloucestershire is home to hundreds of thousands of ash trees – it is the third most common tree in the county – and experts fear the loss could have a disastrous effect on the landscape and wildlife.
Mark Connelly, Land Management Officer for the Cotswolds National Landscape said, "We're delighted with the response so far to Ourboretum! It's really captured people's imaginations in Gloucestershire, and we're really pleased so many people are already involved! We're also pleased that the project caught the attention of Ground Control – who are now supplying us with around 2,000 pots, as well as compost and labels, to help people continue to join in with this brilliant project."
How to get involved:
Volunteers collect seeds during autumn using the guidance online: www.bbc.co.uk/ourboretum
The website will then help them get all the info they need to begin growing the seeds at home
These home-grown saplings will then be planted across Gloucestershire next winter (2021/2022). BBC Radio Gloucestershire and Cotswolds AONB will identify locations where the fledgling trees can be planted and aim to log each one to create a permanent record of where they are growing
ENDS
Notes to editor: