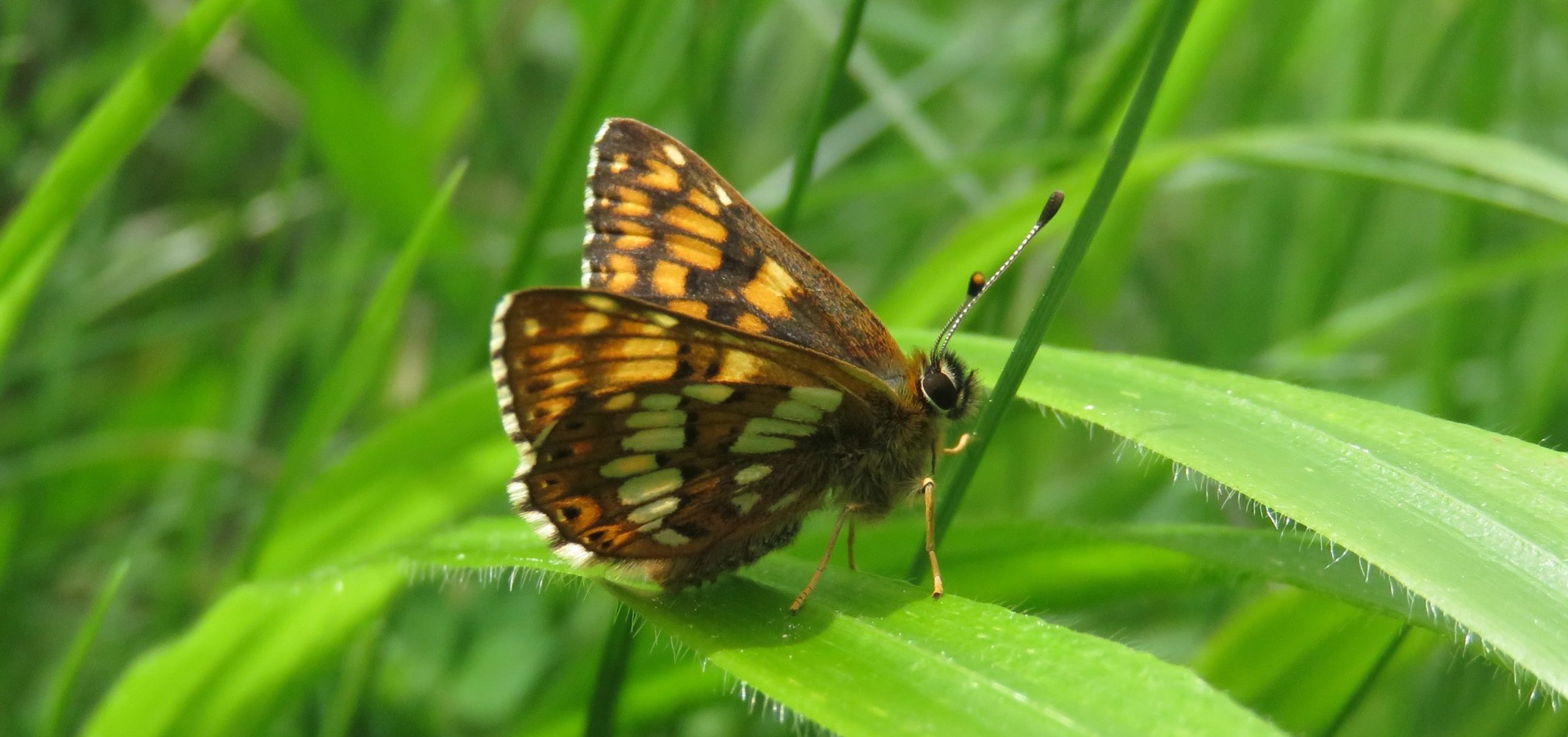 A Duke of Burgundy butterfly – one of the key focus species in the Cotswolds as part of the Limestone's Living Legacies project, image by Simon Smith 
What is Back from the Brink?
Completed in 2021, Back from the Brink was a national programme with funding from the National Lottery Heritage Fund. It aimed to save 20 species from extinction, and to ensure the recovery of a further 92. The Cotswold's element was led by Butterfly Conservation, and was called Limestone's Living Legacies. It focussed on the following primary species for the Cotswolds:
Each of these species has a summary sheet produced by the project, which can be downloaded by clicking on the species names above, or from the Back from the Brink website.
Alternatively, they can all be downloaded as one document here. This document also contains a compilation of recommendations for future work.
Back from the Brink achieved a great deal in the Cotswolds – both for the species listed, and the many others that share their habitats. Our hope is that by sharing this information we can help this important work to continue.
Useful Information