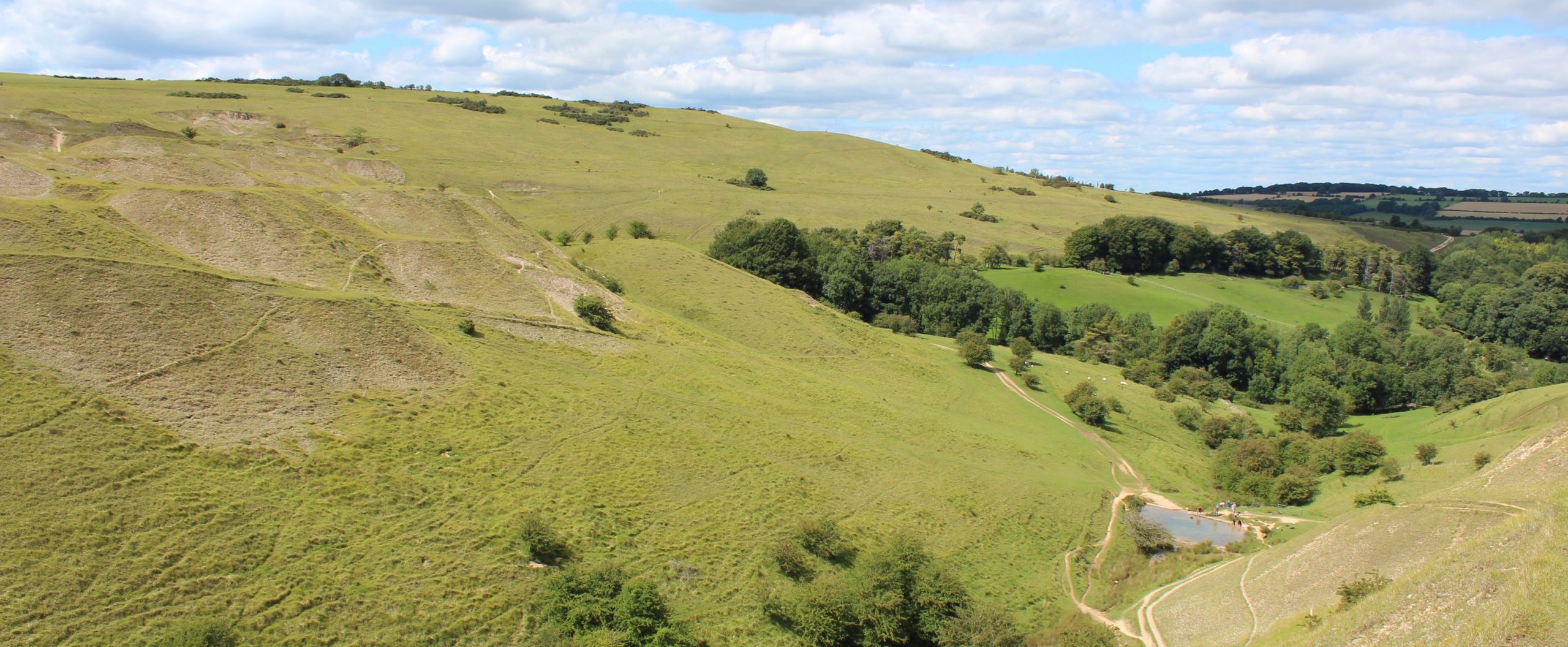 Cleeve Common, just outside Cheltenham – a large area of limestone grassland habitat. Image by Mark Connelly.
What is Big Chalk?
Big Chalk is an ambitious programme that aims to restore a mosaic of habitats at a hitherto unimagined scale across the calcareous (chalk and limestone) landscapes of southern England. Due to their underlying geology and history, these landscapes are particularly species rich so together, they provide the greatest opportunity for wildlife to thrive and adapt to climate change offered by the English landscape.
Big Chalk is also about people. Thriving calcareous landscapes can deliver an array of public goods including sustainable employment and products, carbon sequestration, water supply (to tens of millions of people) and quality, flood management and soil stabilisation. Restored species-rich landscapes can better support public health and wellbeing, giving access to beautiful open spaces.
The programme area is enormous covering some 24,867 sq. km with a north south reach of 215 km. It was derived following extensive stakeholder consultation by adding a 1km buffer to areas with calcareous soils. (Defined as soils rated as high or variable high for carbonate content within the British Geological Survey, UK Soil Observatory Soil Parent Material Model).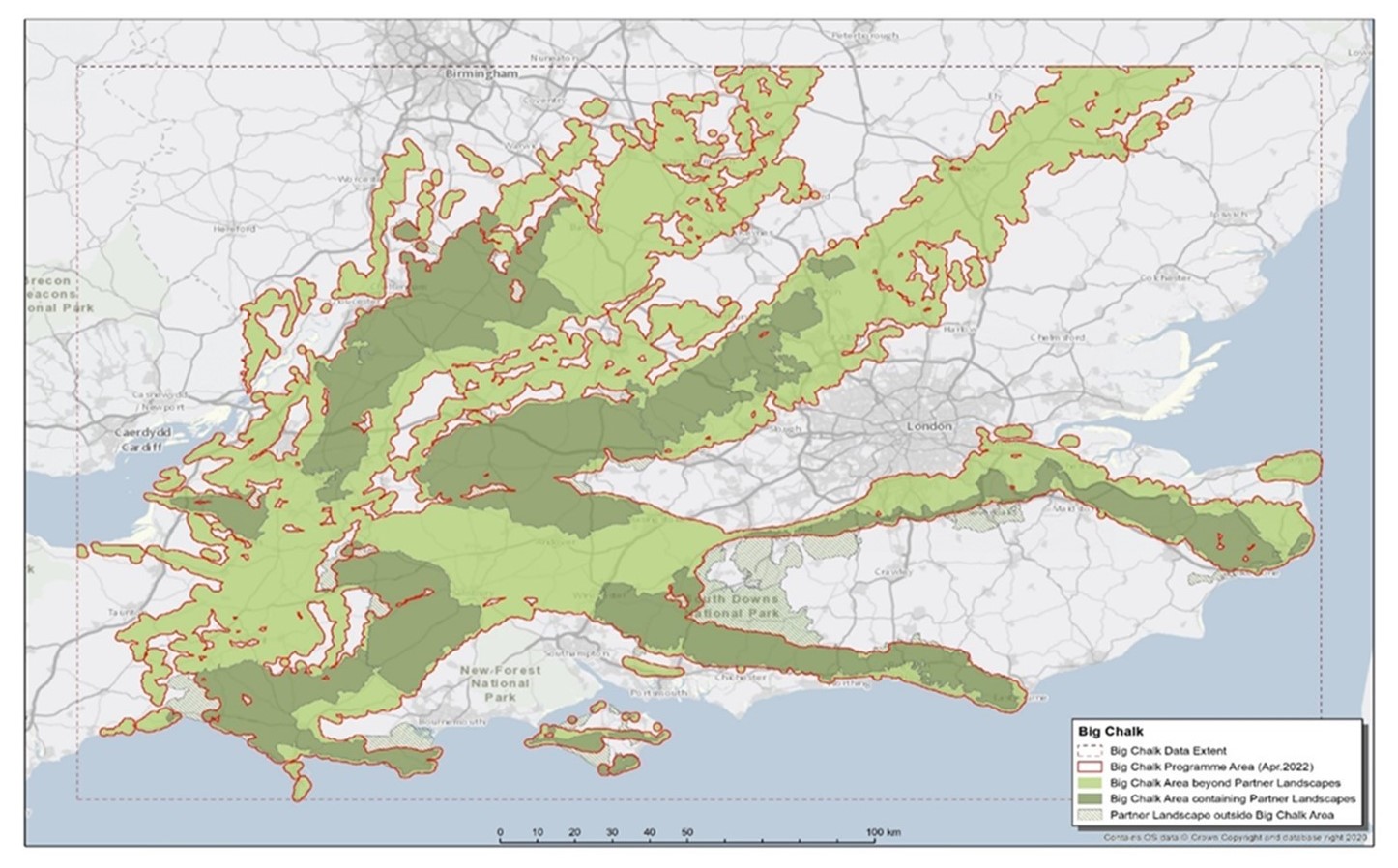 Join Us
Initially powered by a partnership of Protected Landscapes supported by Natural England the Big Chalk Partnership is now inviting others who share our vision to join us in making it a reality. We are seeking members for both a series of topic groups and our governing body, the Big Chalk Board.
If you are interested in joining a topic group, please contact Bruce.Winney@landscapesforlife.org.uk
If you are interested in joining the Big Chalk Board or just want to be added to the general Big Chalk circulation list, please contact Simon Smith at BIGCHALK@cotswolds-nl.org.uk
Register Your Project
Registration with Big Chalk permits a project to use the name Big Chalk within its materials and to be referred to as a Big Chalk project. Registered projects can use Big Chalk materials and branding.
Big Chalk registered projects also benefit from a raised profile, access to networking and shared learning and best practice. Above all they gain recognition as being part of a greater collective effort.
Projects may be registered using the form below either during their development or once established. Registered Big Chalk projects under development can also use the Big Chalk vision and materials within their proposals.
Useful Information