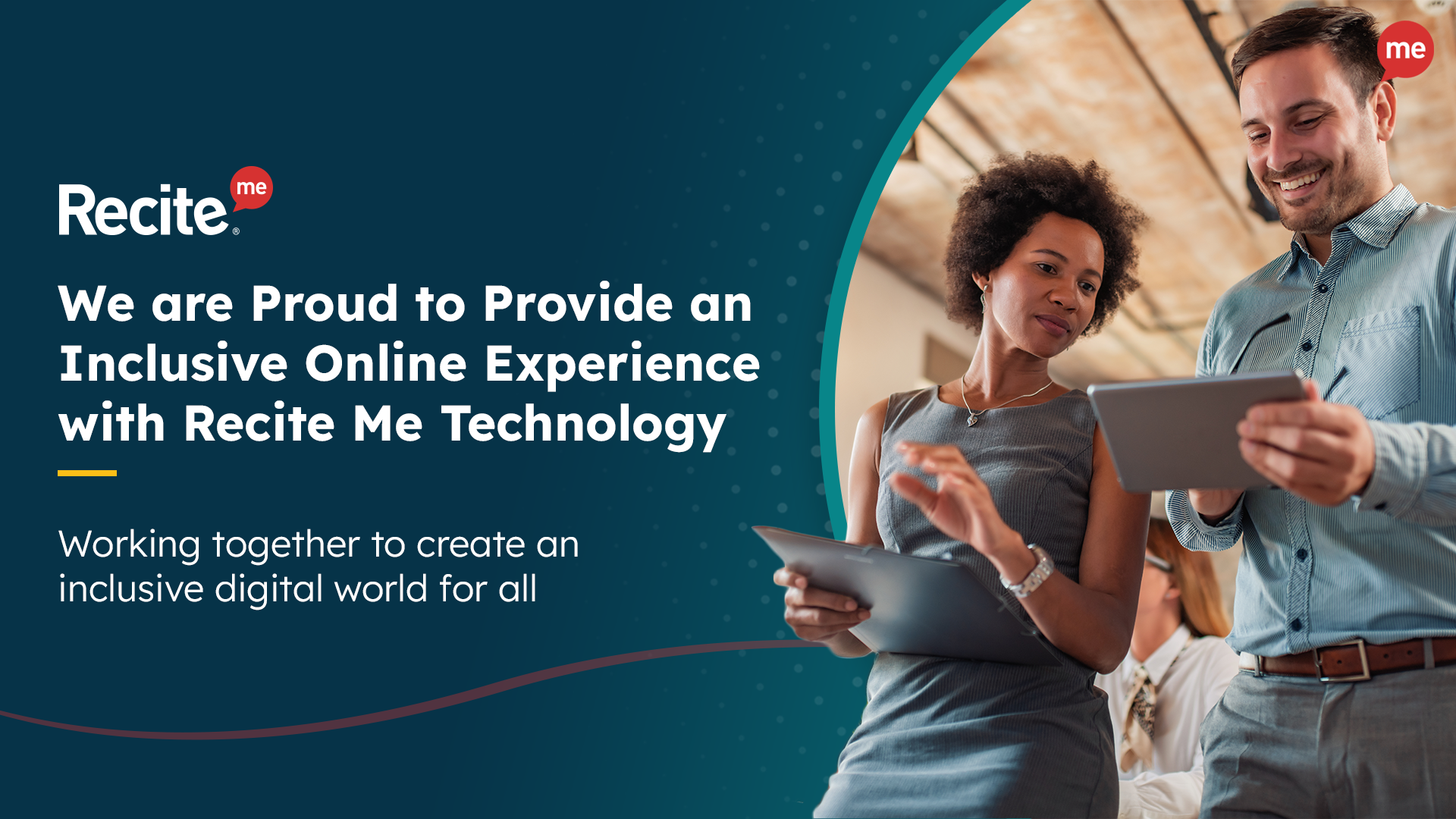 We recently implemented a new inclusion tool on our website – ReciteMe.
Now, wherever you are on the website, you will now find a new button in the top right hand corner: 'ACCESSIBILITY TOOLS'. Clicking this will launch an assistive toolbar which offers a wide range of accessibility and language support tools to customise a visitor's digital experience on our website.
Over 20% of the population may encounter barriers when exploring online due to having a disability, learning difficulty, visual impairment, or if they speak English as a second language.  Recite Me's cloud-based solution has been developed around the principle of inclusion, and they have worked with a number of communities and consultants to create a tool which has broad user appeal and functionality. The toolbar includes screen reading functionality, multiple reading aids, customisable styling options, and an on-demand live translation feature that boasts over 100 languages.
The toolbar only launches if the 'accessibility tools' button is clicked, so if visitors don't need / want it, their everyday experience of the site will remain the same. If visitors launch the tool bar just to have a look and then don't wish to use it, a big red X (close) button in the top right hand corner will close the toolbar.
Recite Me's innovative suite of accessibility on-demand tools is implemented on 3,500 websites, supporting 3.4 million users online.
Ross Linnett, Recite Me's Founder and CEO commented, "It is important to provide an inclusive online experience, where everyone can use our digital world in a way in which best suits their needs. As more organisations provide accessibility tools online, those who face online barriers can access information and services hassle-free. The digital world must be accessible for all."
We're pleased that our digital inclusion is now more in line with the physical work Becky Jones (our Access and Volunteer Lead), the Cotswold Voluntary Wardens, and others have been doing on the ground across the Cotswolds. We are also in the process of commissioning further work to continue to improve the website – which will give us a much clearer idea of what we need to do to continue to improve the compliance of the site to official web content accessibility guidelines.
The implementation of the toolbar is thanks to Access for All funding from Defra.
-Ends-